Tuscany and more storytelling
Most things around us are valuable because of the Men, gone or still alive, that made them. Travelling in Tuscany is like walking in their footsteps, is like reading a book of art and history. Below, we have listed some cities that will leave their mark.
Florence: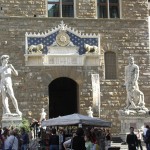 under the Medici family, it became the cradle of the Renaissance and brought forth artists such as Masaccio, Lippi, Donatello, Brunelleschi, Leonardo and Michelangelo. Every street, every church, every palace tells the story of glory, pride, power and strife, refinement and of human destinies: the cathedral and Brunelleschi's giant dome, the baptistery and Ghiberti's door that Michelangelo called the Gate of Paradise, Michelangelo's David that hovers over the Piazza della Signoria, the Ponte Vecchio with the goldsmiths offering their wares, Palazzo Pitti or the Baroque church of S.Maria del Carmine with the beautiful Brancacci Chapel and Masaccio's frescoes.
Pisa: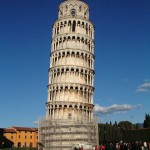 even if it is obviously more than just Piazza dei Miracoli, this site is a very special square that moves you every time you are there. Further to the dramatic tilt of its bell-tower, what strikes are the monuments, each of them rich of stories, of human dedication and beliefs, of the story of Pisa when it was the strongest maritime power in the Mediterranean.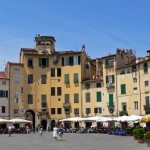 Lucca: still enclosed in its 16th- and 17th -century walls and bastions, Lucca reflects in a peaceful way the passing of times, epochs and art expressions. There is a subtle discretion, beauty and pride of the Lucchesi that is timeless. Come and follow Puccini's paths along narrow and winding streets, ride your bike on the city walls for instance or drive onto the hills where beautiful villas raise in the middle of olive groves and vineyards.
Siena:
Grown over three hills, it is a city of bricks. In contrast, its cathedral, one of the most beautiful in Tuscany, is white and sits majestically on the highest point. Siena is the city of the Palio (more than just a horse race) taking place on the famous Piazza del Campo in July and August, of the drums echoing against high palaces on winding lanes. Siena is just a town different from any other, bustling, living, sharing.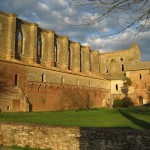 And also Prato and its Duomo , with Lippi's beautiful frescoes in the main choir chapel and Donatello's and Michelozzo's external pulpit where the sacred Girdle was shown, Volterra, once an Etruscan city , that the Romans in the 3rd-century B.C called Volaterrae, "the city of the wind", San Gimignano with its intact medieval urban structure and its 14 towers still to be seen, the spectacular marble caves in Carrara or the magical San Galgano, just to name some of the most well known Tuscan wonders.
Last but not least and an essential part of the Tuscan culture: wine-making. You may decide to visit one of the well-known and fascinating wineries in the Chianti area, in Montalcino or in Bolgheri as you may want to meet a smaller wine producer making organic and biodynamic wine. Wine making is demanding and susceptible to many parameters and especially to weather conditions. But beyond the different sets of regulations or the chosen vinification method and even though wine-makers are every year faced by new situations, as Wolfgang and Corinne can tell you, it is a forceful challenge and a philosophy of life that is beautiful to explain and share.