« A journey of thousand miles must begin by a step » 老子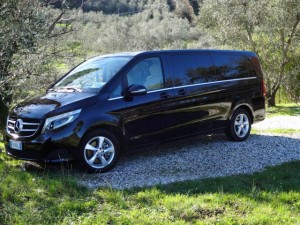 Our brand new Mercedes V is part of the fleet of Mercedes Class S, Class E and Classe V at your disposal as we collaborate with professionals that share the same ethical and professional values as ours. Being fully licensed, we are authorized to drive into restricted access areas in historical centres. Reliable, professional and discreet, we offer comfortable travel that is cost-effective. For payments, all major credit cards are accepted.
Take the first step and get in touch with us. For a quotation, please, fill out the form below:
Or contact us directly:
Wolfgang : + 39 349 22 74 345
Corinne: + 39 338 747 06 60
INFORMATION SHEET IN COMPLIANCE WITH ARTICLE 13 LEGISLATIVE DECREE NO. 196/2003
Pursuant to Art. 13 Legislative Decree No. 196/2003 regarding data protection, we want to communicate to you that Easy Touring, in the person of Wolfgang Schulz as data processor, will use your personal data only to answer via e-mail your request of information.
The data will not be made available to third parties. You are entitled to exercise at any time the rights granted in Art. 7 Decree No. 196/2003, among others, the right of access and correction, updating, integration and transformation into an anonymous form of data, deletion or blocking of personal data by contacting Wolfgang Schulz at the following electronic mail address: info@easytouring.it. Submitting this request you certify that you have read and agreed to the above statement.
Header Photograph by Francesco Sgroi.